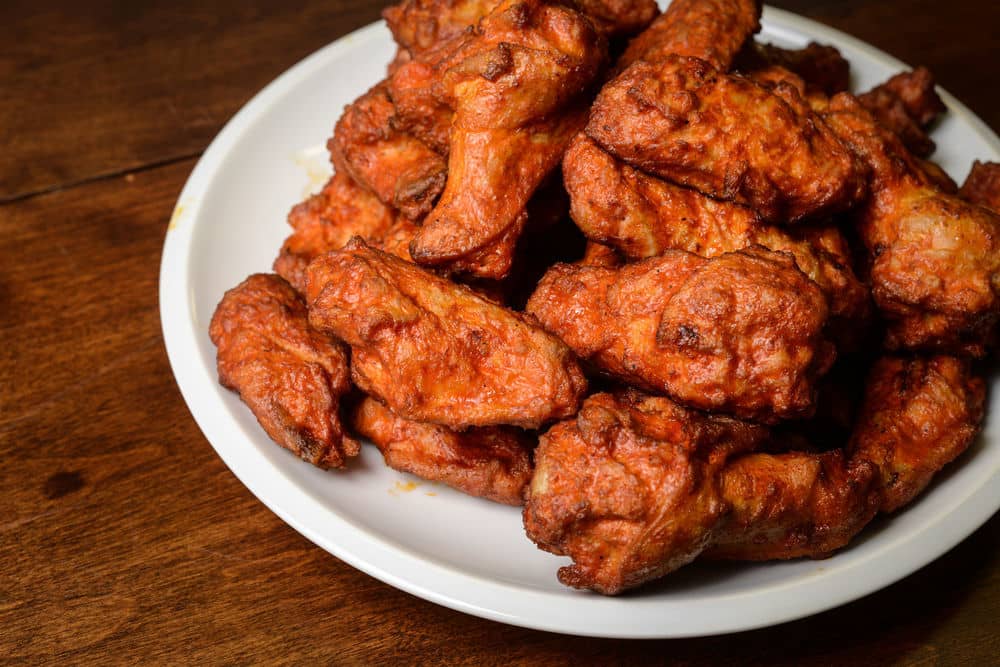 Servings

4

people

Preparation time

10

Minutes

Passive time

6

Hours

Cook time

20

Minutes

Total time

6

Hours

30

Minutes
Barbecue sauce chicken wings are incredibly easy to prepare, here is the recipe along with some advice to achieve the best possible results.
There are many possible ways to marinate the chicken, we especially love this recipe with barbecue sauce, because it gives the meat a slightly smoky flavor.
The preparation is quick, but the wings need some time to marinate. If you are planning to serve them for lunch, you should set them to marinate early in the morning, if your would like to serve them for dinner, the you can set them around lunch time.
The trick is to let them sit for the longest time possible! The following recipe includes pre-made barbecue sauce, but you are more than welcome to make your own sauce for an even better flavor!
Ingredients
800

gr

of

Chicken Wings

250

gr

of

Barbecue Sauce

q.s.

Frying Oil

q.s.

Salt
Istructions
Place the chicken wings with the barbecue sauce in a large container. Put in fridge and let rest for at least 6 hours.


When they have marinated enough, drain the wings a bit, (without using any paper) and fry them in boiling oil until they turn golden. Place them on kitchen paper.

Place the wings on a serving platter along with some of the sauce used to marinate them, they are now ready to eat!