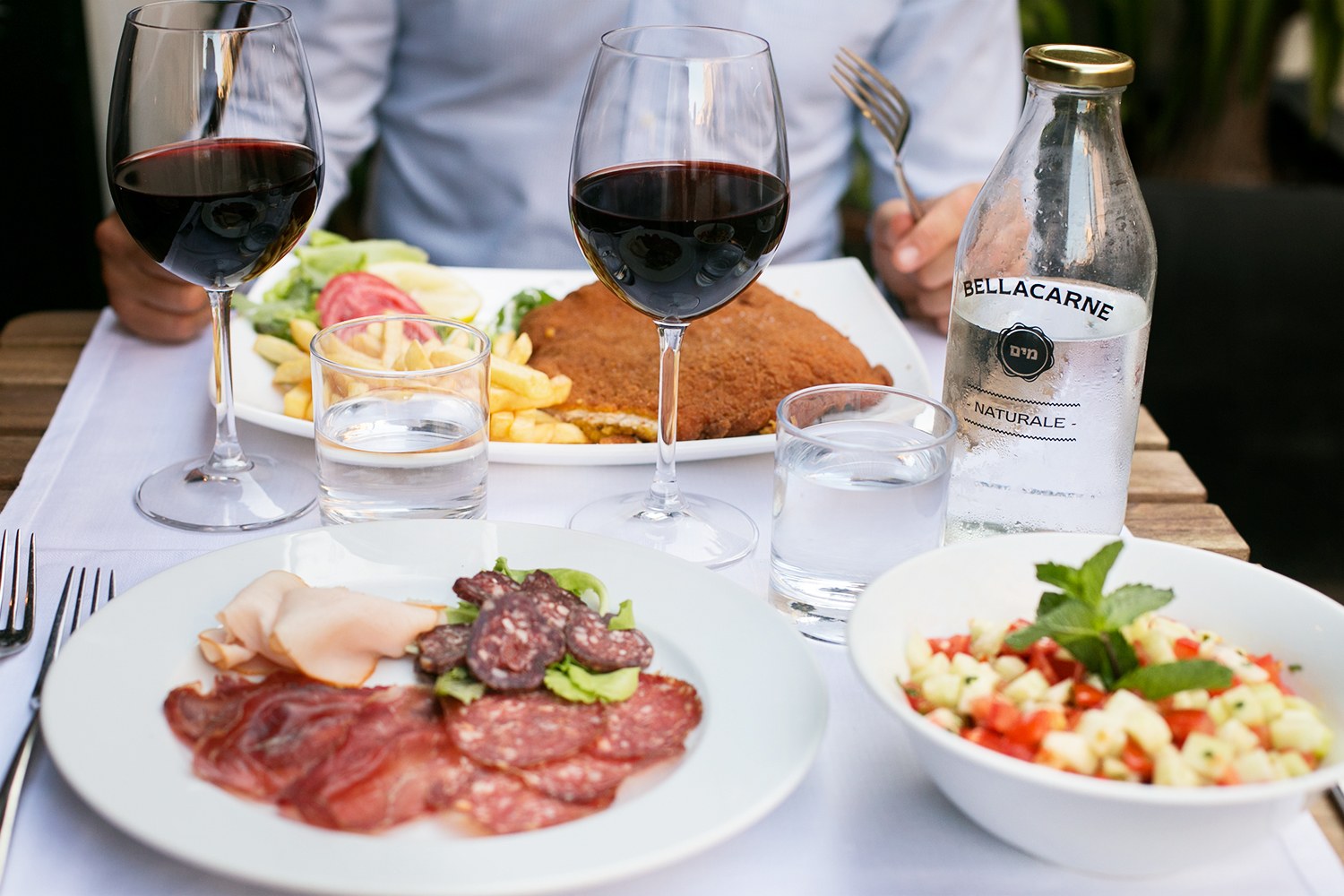 Are you looking for a Jewish restaurant in Rome that, in addition to being open in August, gives you the opportunity to celebrate Shabbat by enjoying a menu resulting from a careful selection of ingredients, controlled by the Rabbinate of Rome and at the right price? Search no more! You will find BellaCarne in Via del Portico d'Ottavia 51, in the heart of the Jewish Ghetto!
Book your    menus online, paying with PayPal or via credit card!
You can book online your Shabbat from Bellacarne and enjoy a full 5-course meal: Israeli salad, lasagne with beef ragout and cod with tomato, baked chicken leg with potatoes, tiramisu, Hallot, house wine and mineral water.
The fixed price is:
40 Euro for adults.
25 Euro for children.
BellaCarne: the best of Jewish-Roman cuisine!
If you want to spend a family Shabbat different from the usual, in the heart of Rome's Ghetto, tended by attentive staff and enjoying genuine food, certified 100% kosher, don't hesitate to book!
For years we have been a reference point in Rome for all those who want to enjoy traditional cuisine, 100% kosher, the result of a careful selection of ingredients and the creativity of our chef: a perfect combination of Roman and Jewish cuisine.
In our menu you will find:
Cold meats of our own production.
Homemade bread, baked for you every day.
Grilled meat, spit-roasted and rotisserie.
Traditional Roman first courses in kosher version.
Fresh side dishes, strictly seasonal.
Homemade desserts.
An extensive kosher wine list.
We are open every day, from 12:00 to 24:00, except Friday at dinner and Saturday at lunch but, to make our service even more complete, we give you the opportunity to book your Shabbat to celebrate it with friends and relatives!
Book your  menus online, paying with PayPal or with your credit card!